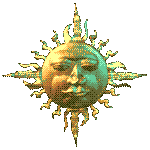 WELCOME TO

World of Magic Spells, Talismans, Charms, Voodoo, Love Spells, Money Spells, Protection from Witchcraft, Black Magic and more here you will find every thing that you are looking for, a place where impossible can be made possible.
Here is one of my Brand new Genie invocations. This is one of my favorite invocations. But, however, like I stated before, I cannot cast Genie or Djinn invocations for you or do the formula because of too much work. But I can do all other things for you or you can order the spell or whatever and/or do both.
Just here is where you are going to find this GREAT invocation or Formula. This is the formula of the Great Genie, ALLZASIER KHAKADI and he is very kind and loving and noble, etc. However, there are some words and sayings you should avoid saying to him which I will supply along with the kit. He is the most powerful Genie in the world, and has the power to make you a billionaire in just seconds.
Here are lists of some things he can do:
- He can take you to one side of the world in just seconds.
- He will protect you and your family and loved ones and friends.
- He will show you respect and gratitude if you are kind to him.
- He will bring you a loved one and protect them.
These are just some of the things he can do. If I name all, I will publish books.
You can get this Great Formula today and have a great life.
Now, this invocation is 10 days long and has many restrictions and things that need to be observed.
He and His Formula was lost in the 1600's and has been gone ever since and I have found Him and now revealing Him to you.
This will include words, prayers, items, and the kit.
RESULTS ARE GUARANTEED IF YOU ARE AN OPTIMISTIC AND POSITIVE PERSON.
Cost of this spirit summoning spell and invocation formula is US$ 355. No false claims made by me.
US$ 355